Secondly, today I got two packages from Hongkong delivered to the office and how cute are these! The sparkly gemstone collar necklaces are only £2.09 each including shipping
Link!
and the chain is the perfect length to go with a plain dress and really add something to an outfit.
I also got an imitation pearl bib style necklace
Link!
for £1.91 including shipping from a different seller which I think is ultra cute and girly and would look really nice with a plain top or dress.
Both packages arrived within a week or so of placing my order and the quality is pretty good for the price!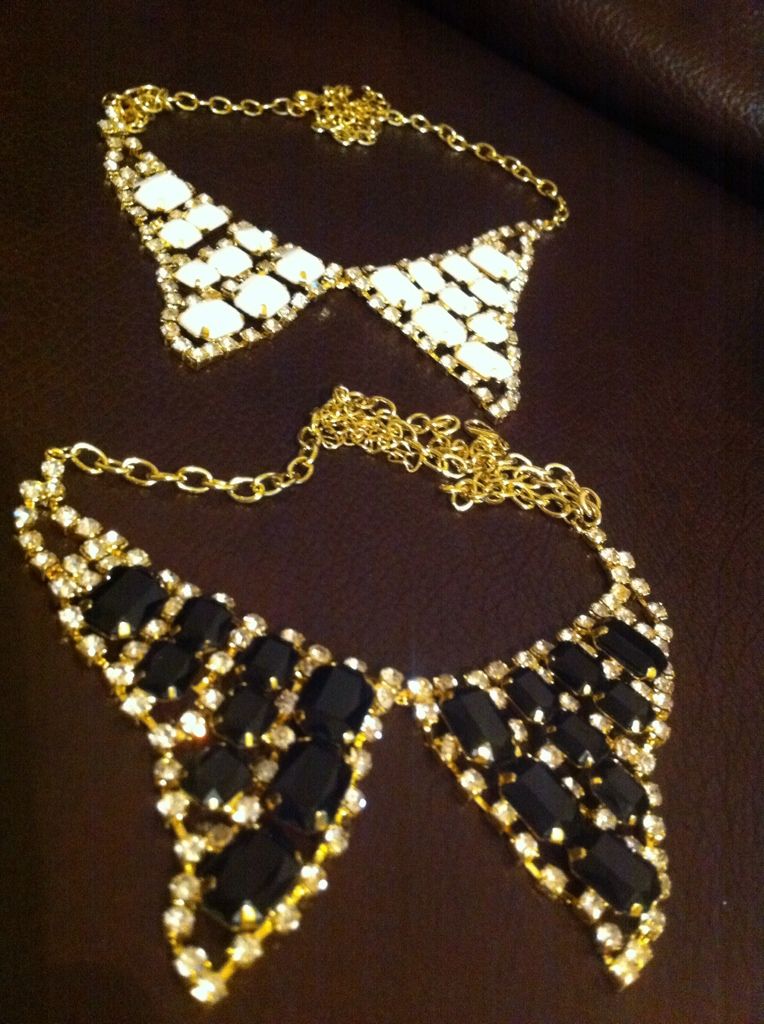 I hope you enjoy my mini ebay hauls and if you want to see more be sure to let me know.
Thanks for reading! Love Sally x